Coupon Moms are joining together to help orphans!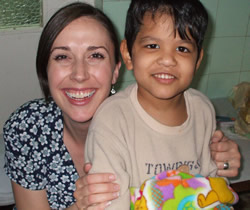 Did you know you can help orphans simply by shopping at Albertsons?! A fellow bargain-hunting-coupon-loving mom co-founded
One Heart Bulgaria
, an organization in aid of 22 Bulgarian orphanages. Bulgaria is a little-known country with one of the highest orphan rates in all of Europe. You can help support this effort and the Bulgarian orphans simply by registering your Albertsons Preferred Savings Card under One Heart Bulgaria. Once you do this, Albertsons will donate 4% of your eligible savings to One Heart Bulgaria in addition to giving you your own usual discounts and savings. It only takes a few minutes, here's what you do:
1.) Go to:
https://shop.albertsons.com/eCommerceWeb/CommunityAction.do?action=beginCommunity
(or copy and paste into your browser)
2.) click on the "Albertsons community partners" logo on the right hand side
3.) select the "shoppers" option
3.) login by using your preferred card number and the phone number your card is registered under
4.) click on "my account" on the right side of the page
5.) enter the ID # 49001013666 and select "add a partner"
Now, in this small way, whenever you buy food for yourself you will also be putting food in the belly of an orphan and love in their hearts.